Fueling the Drive to

Hydrogen
HTEC is unlocking hydrogen's potential to reduce pollution and climate change by building hydrogen supply solutions and station networks to support the rollout of fuel cell electric vehicles.
A zero-emission future without hydrogen?
Impossible.
HTEC provides the glue in the clean hydrogen value chain, integrating the required technologies, systems, people, and partnerships to ensure hydrogen's role in our clean energy future.
Every day, we are making zero-emission travel and transport possible. How? By delivering safe, reliable, convenient, sustainable, and low-cost hydrogen to customers and consumers, how, when, and where they need it.
We are building the low-carbon future we want to live in and leave behind for future generations.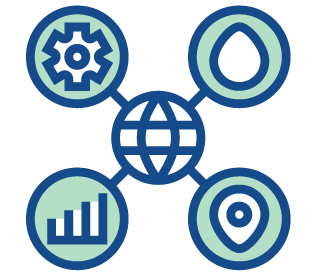 Hydrogen production and processing facilities, distribution systems, and fueling stations in key North American markets.
Work With Us
Do you have a passion for the environment and clean tech, and a drive to change our world for the better? Join our team!