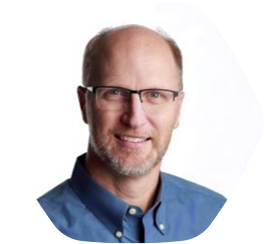 Colin Armstrong
President & CEO
Colin is a professional mechanical engineer with more than 30 years' experience in the hydrogen sector. He is a founder of HTEC and has led the company for over 10 years. Colin is the driving force behind the development of British Columbia's hydrogen station network, opening Canada's first retail hydrogen fueling station in 2018. Prior to HTEC, Colin led hydrogen initiatives at Sacré-Davey Engineering, including the $21 million Integrated Waste Hydrogen Utilization Project (IWHUP) and the 1,000-kilogram-per-day fueling station project for a fleet of fuel cell buses operating in Whistler. Colin was also an investor and the lead engineer at Dynetek Industries (high-pressure carbon fiber gas storage cylinders) and worked at Ballard Power Systems to develop fuel cell manufacturing systems. Colin has been on the Board of the Canadian Hydrogen and Fuel Cell Association since 2011 and currently chairs Hydrogen BC.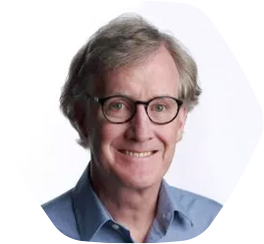 BRIAN RICHARDON, CPA, CA, MBA
CFO
Brian has 20 years experience as a CFO of high growth public and private companies in the energy, alternative energy, food processing, mineral exploration, and technology sectors. Brian became a Chartered Accountant in 1987, working with Ernst and Young in Toronto and Hong Kong. He has served as a Director or Audit Committee Member of three public companies and has significant international finance experience. For four years he was Project Manager, Business Development with Westcoast Energy International in their Latin American group. He has completed equity issues in excess of $130 million and project financing of over $500 million. He is a finance professional contributing to emerging companies in the areas of reporting and internal control, strategy, negotiations, operations, and mergers and acquisitions.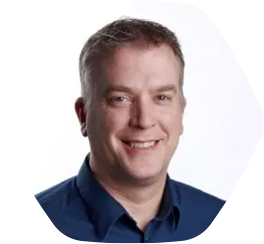 GERHARD SCHMIDT, P.ENG, CP.ENG, PMP
VP, Engineering
Gerhard has more than twenty years' experience in the mechanical and process design of gas, water, and thermal systems in Canada, Australia, the United States, and Europe. He spent over seven years in the hydrogen fuel cell transportation sector working with Daimler Benz on engine development for buses and the battery replacement market for industrial forklifts. He has spent the last six years developing hydrogen infrastructure for various end use applications. Prior to this, Gerhard started and ran a successful consulting firm/partnership in Australia for eight years. He managed a clients' $80-100M-per-year capital projects portfolio, improving the portfolio's on-budget delivery, streamlined project development and approval processes, and was a member of numerous large project development teams ($100M-$1B project spend), providing engineering design for gas extraction plants, water pumping stations, and underground-mine services.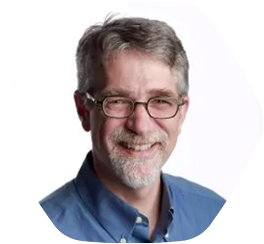 PATRIC OUELLETTE, PH.D, P.ENG
VP, Infrastructure
Patric is a clean technology executive and a mechanical engineer with over 25 years' experience in the development of fuel systems for alternative fuels. He was a member of the founding team of Westport Innovations and part of the leadership team that built the company from a university spin-off to a global industry leader in alternative fuel systems. As Westport's CTO, Patric was involved in fuel systems technology and product development for the utilization of gaseous fuels in a wide range of applications. Patric sponsored a few hydrogen projects at Westport, including the utilization of natural gas and hydrogen blends in transit buses and the investigation of high-pressure injection of hydrogen in engines in partnerships with European and North American engine manufacturers. After leaving Westport, Patric consulted to several clean technology organizations, providing services related to future heavy-duty vehicle technologies, sectoral emissions reduction strategies, market positioning of new renewable fuels, and technology leadership for a new start-up involved with an innovative refrigeration system.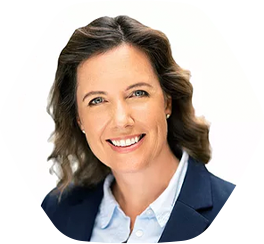 SHANNON HALLIDAY, MBA
VP, Sales & Marketing
Shannon has 20 years' experience in the fields of business development, marketing, and government relations with a focus on clean energy and technology. Shannon's passion for sustainability has led to a career in both the public and private sectors. She opened a trade office for the Government of Quebec in Vancouver and was the West Coast representative for Natural Resources Canada's energy sector, focusing primarily on hydrogen, fuel cells, and transportation technologies. She led business development activities while at Instream Energy Systems and Powertech Labs and represented Canada on the UC Davis Transportation Studies Advisory Board and the International Energy Agency's Hydrogen Working Group. At HTEC, Shannon is responsible for the commercial team, including business development, government relations, and communications. Shannon is the Vice Chair of Hydrogène Québec.
Colin Armstrong
President/CEO HTEC & CENCO Innovations
Jesse Krynak
Principal
I Squared Capital
Peter Bradshaw
Corporate Director
Mark Kirby
Corporate Director & President, CHFCA
Bob Oesterreich
Corporate Director & Vice President Global Hydrogen Sales, Chart Industries
Thomas Lefebvre
Partner
I Squared Capital
Rick Hopp
Corporate Director
Rick Hopp
Corporate Director