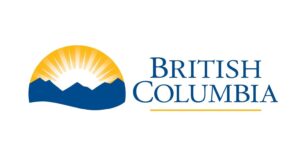 A new, first-of-its-kind pilot program that uses hydrogen to power commercial trucking will help accelerate B.C.'s transition to a clean economy and create new opportunities for people and businesses with the support of provincial funding.
"B.C. is already leading Canada in the switch to zero-emission vehicles for personal transportation, with a record number of British Columbians choosing to go electric," said Josie Osborne, Minister of Energy, Mines and Low Carbon Innovation. "Today's announcement will kick start the use of hydrogen-powered trucks for commercial transportation across the province, helping to get businesses off fossil fuels and build a clean economy."
With $16.5 million in funding from the Province for the pilot, B.C.-based hydrogen-energy company HTEC will procure six different heavy-duty fuel-cell trucks and complete upgrades to a hydrogen-fuelling station in Tsawwassen and a maintenance facility in Abbotsford. The B.C. Pilot Hydrogen Truck Project aims to start the use of hydrogen in the commercial transportation sector.
"Hydrogen-powered heavy-duty trucks are a key part of our climate plan to steeply cut both carbon emissions and air pollution," said George Heyman, Minister of Environment and Climate Change Strategy. "We launched Canada's first hydrogen policy in 2021 and this news shows how we can be successful in using clean hydrogen to decarbonize trucking fleets and fight climate change."
Colin Armstrong, president and CEO of HTEC, said: "Through the Province's significant investment in zero-emission trucks in B.C., and the simultaneous development of robust infrastructure to enhance their operations, this pilot project symbolizes a remarkable leap toward a sustainable future. It marks the first-ever deployment of heavy-duty hydrogen fuel-cell electric trucks for a diverse range of fleet operators in the province, a historic moment for the trucking industry. We applaud the provincial government for their vision and support, and we are delighted to be the wheels on the ground and driving force behind this groundbreaking project."
Hydrogen is a leading solution for reducing pollution in the commercial transportation sector where there are few options available. Hydrogen-powered trucks do not produce any harmful emissions and have advantages over battery-electric trucks because they have longer range, faster refuelling and more power to pull larger payloads.
HTEC designs, builds and operates hydrogen production facilities, infrastructure and supply. HTEC will buy, test and demonstrate the hydrogen-powered trucks for fleet operators throughout B.C. The project also brings together Canada's world-leading hydrogen and vehicle-technology companies. The Province's funding for the pilot is being administered by the Innovative Clean Energy (ICE) Fund.
B.C.'s new Clean Energy and Major Projects Office (CEMPO) is now fully operational and supporting projects, such as HTEC's hydrogen trucking pilot. Announced in March 2023 as part of the new energy action framework to fast track investment in clean energy and create good, sustainable jobs in the transition to a clean economy, CEMPO is providing dedicated support to clean energy projects, including in the emerging hydrogen economy.
Quick Facts:
In 2021, B.C. became the first province in Canada to release a comprehensive hydrogen strategy.
More than 50% of Canada's hydrogen and fuel-cell companies are in B.C., and the province accounts for nearly 60% of research investment in hydrogen and fuel-cell development.
Just under 70% of B.C.'s end-use energy demand is currently met through fossil fuels such as gasoline, diesel and natural gas.
Hydrogen will play an important role in helping the economy transition to clean energy.
The commercial transportation sector accounts for about 25% of B.C.'s total greenhouse-gas emissions.
Learn More:
To read the B.C. Hydrogen Strategy here, visit: https://www2.gov.bc.ca/assets/gov/farming-natural-resources-and-industry/electricity-alternative-energy/electricity/bc-hydro-review/bc_hydrogen_strategy_final.pdf
To find out more about HTEC, visit: https://www.htec.ca
To learn about B.C.'s Clean Energy and Major Projects Office, visit: https://www2.gov.bc.ca/gov/content/industry/electricity-alternative-energy/renewable-energy/clean-energy-and-major-projects-office
To learn about the Innovative Clean Energy Fund, visit: https://www.gov.bc.ca/innovativecleanenergyfund
A backgrounder follows.
Backgrounders
What people are saying about the Heavy-Duty Hydrogen Fuel Cell Pilot project
Brenda Bailey, Minister of Jobs Economic Development and Innovation –
"Investing in clean businesses creates jobs for people and helps us meet our climate goals. A clean economy requires innovative solutions to ensure people have the skills they need to keep our industries and businesses growing so that British Columbians can live comfortable, secure lives in the communities they call home."
Ross Siemens, mayor of Abbotsford –
"The City of Abbotsford is concerned about the impacts of fossil fuels and climate change but recognizes how vital the trucking sector is to trade, the economy and to keeping goods moving in our province. Medium- and heavy-duty hydrogen fuel-cell trucks and supportive infrastructure add to the innovative ways to reduce carbon pollution without hindering the transport industry. As a city, we're pleased to be home to this new maintenance facility and are grateful to the Province in investing in low-carbon solutions to accelerate the transition to more zero-emissions vehicles on the road."
Rod Graham, president of Velocity Truck Centres –
"Velocity Truck Centres is excited to partner with a world-class organization such as HTEC in this pilot project funded by the Innovative Clean Energy Fund to open British Columbia's first-ever hydrogen compliant heavy-haul transportation technicians' bay. Our company is committed to a cleaner environmental future for all British Columbians and believe we can play a key role in providing service, support and supply across all of the medium- and heavy-duty commercial transportation sector on its journey to decarbonization."
Dave Earle, president and CEO, British Columbia Trucking Association –
"Hydrogen fuel holds the potential to revolutionize the commercial trucking industry, offering a pathway to sustainable and efficient transportation. With the B.C. government's investment in hydrogen technology, we're powering the future, driving toward cleaner, greener and more innovative solutions in trucking."
About HTEC:HTEC works across the clean hydrogen value chain, developing, integrating and operating clean hydrogen energy solutions in strategic North American markets to enable the transportation sector's transition to a low-carbon future. The company designs, builds, owns and operates hydrogen fuel production, infrastructure and supply solutions to support the deployment of hydrogen electric light-medium- and heavy-duty transportation.
For Media Inquiries:
media@htec.ca